Tell Us about it honey!
The House receives tons of emails from Our girls each and every day discussing their training, asking questions about how to serve their Superior, or how to look their best. We've posted some of Our favorites here. Care to write the Staff?
Send Us a letter!
---

Dear Staff,
i just wanted to express my gratitude for accepting me in Your sissy training and hope i can learn how to be a better sissy for my Wife.
submissively in panties,
cynthia
Just one of the many gracious letters from our girls.
(Do note the proper correspondence etiquette used)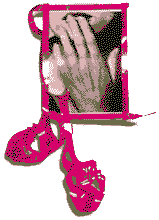 Ms. Stewart,
Thanks for adding a link to GenderTalk at your site. I enjoyed my all-too-brief visit, and only wish I had more time to stay and play.
As serious as I may get in my efforts on behalf of those who feel oppressed by social gender norms, i hope to never lose my ability to appreciate the pleasures that life offers, including the kind of submissive fantasies that your site offers. I find role-playing games among the most exciting forms of sexual play, and welcome sites such as yours, when they responsibly avoid exploitive behavior, as yours seems to do.
Congratulations on a beautifully presented site that warms a spot close to – but somewhat south of – my heart.
Best,
Nancy
It is Sissify.Com 's intent to bridge the gap between the transgendered and the sexual sites, create a community for us all to share in, and educate and inform all the girls that share our lifestyle. We find letters like these very warming and close to our hearts.

Dear Mistress Stewart
Thank you for replying so quickly.
Tonight, She rang and ordered me to wear my see through maid outfit and not to wear any panties. The last time this happened, She brought one of her workfriends home and made me perform my oral duties in front of Her, while my sissy cock was on display for all Her friends to see.
My Mistress has dozens of photos of me, feminized and sissified in maids outfits and in various bondage positions, with various humiliating devices, attached to my sissy cock or rammed into my bottom and mouth.
She takes great delight in having them developed at our local photo store and having me pick them up from the young girls at the counter, She will send me on a busy Saturday morning with a full kinky outfit beneath my male clothes and very faint make up on my eyes and lips, which i can taste when i am in the store licking my lips at the embarrasssing routine the young girls put me through.(there is one young blonde girl, Rachel, who teases me unmercfully, forcing me to look at every photo and asking me quite loudly where i get my stockings from)When i pick up the photos, they open them up, spread them on the table and ask me whether they are mine.
When i return home, i have to remove my male clothes at the door, slip into very high heels and immediately take the photos to my Mistress.She inspects my sissy cock to measure the amount of precum i have produced and how hard i am, if it is not enough i have to take off her panties with my teeth and wank until she is happy, but not to come.i then have to service her through her nylon panties while She looks through the photos. After She has had her pleasure i am made to stay in that position with my nose to her panties until i am ordered to move.
i am a very obediant sissy and love the feeling of being ordered to perform for my Mistress, who treats me very cruelly but gives me her full attention.
Lately at night i have been tied up at the bottom of the bed with Her that days used panties in my mouth, stockings, garter, and pink baby doll nightdress, with no panties. She has taken to playing with the head of my sissy cock with Her stockinged feet which She rarely removes. When She is satisfied She has enough of my precum on her reinforced toes, she will smear it all over my face giving special attention to my nose.i am ordered not to come, which is very hard, as i am always in a state of high arousal, from being constantly surrounded by the strong scent of my Mistresses love juices, clothes and shoes.
i must go as the time nears when She will arrive and expect me on my knees in my submissive position. it sometimes takes me 30 minutes to pleasure my Mistress when she assertively steps through the door and raise Her skirt for me to nuzzle under. The sight of her black nylon stocking tops almost bring me to orgasm and i have to fight very hard to keep my concentration.Lately Her womanly juices have become very highly perfumed and the taste has changed in a very pleasent way. my sissy cock is oozing in anticipation of the coming event as my Mistress has ordered me to have the plastic ruler between my teeth.
Curtsey
kaye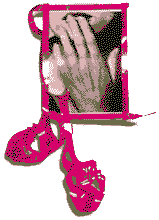 Dear Mistress,
i have received my username and password and greatly appreciate being accepted into The House of Sissify. i am so looking forward to my feminization at your hands.
i am reporting back to my Mistress about the effects that the site had on me. i was dressed in pink panties (the full brief style) and a white lace underwire bra size 38A. From the moment i reached the site i had a lump in my panties. i did not make it past the sissy of the months photos before i soiled my pretty pink panties. i was envious of this sissy and wanted so much to be with someone who would understand me and make me into the sissy i so much want to be.
Again, i thank you for accepting me into the House of Sissify and look forward to my feminization and panty worship.
THANK YOU MISTRESS
jennifer
Of course you know what Our sissies are required to do with their soiled panties, don't you princess.

Dear Mistress,
Here is the lastest picture and the circumstances.
My Mistress cancelled the Staurday night party as she deemed me not to be in enough state of arousal/excitement since i came in the garage during the tape session.
it is now ten days since i last came and i have been following my usual routines of only thinking about pleasuring my Mistress.
On Saturday my Mistress ordered me to make Her breakfast in bed and to dress in front of Her while She ate in my frilliest satin maids uniform. i was told to be as sensual as possible as i dressed, and i could see Her playing with Herself as i slipped into each item.
When i had finished She ordered me to lift my skirt to show my sissy cock while She slid down the bed and took my sissy cock in between Her nylon covered toes and fingered Herself while teasing me. She had to stop several times to tell me to keep still.
Just as She was reaching her climax, she ordered me to finish her with my tongue. i was very aroused by this, but was refused any satisfaction.
She lay there for several minutes, totally spent, then started to laugh. She got up and went to fetch some ankle braclets which she attached to my legs. i was ordered downstairs, which means i had to descend the stairs backwards on my hands and knees. My Mistress took the oppertunity to probe me with her finger and lightly spank me.
i was then ordered outside to the pool area and told to bend over and wait. This was at about ten o'clock. i had not known that our pool cleaner was due that day and 10.30am and so when i heard the gate open i was very embarrassed. My Mistress was sunning Herself and told the cleaner to carry on and not to worry about me. i had to hide my head in shame and humiliation as i have known this man for several years. He took half an hour and several times my Mistress played with my sissy cock when he was not looking. Luckily, my ruffles hid it, but i was acutely aware of my naked bottom and, dress and posture.
After he left, i was made to service my Mistress again straight away, as She had been wearing only a robe and her nylons. As i did so She teased me that next time She is going to make love to him while i am forced to watch. She then returned with a camera and commanded me to assume the position and took this picture for Your pleasure.
sissy kaye
Dear Staff,
i do not know how to begin to express my profound gratitude to Mistress Stewart and the Staff at The House of Sissify.
Three weeks ago i was just a regular guy, going along with a regular (boring, banal) guy's life. i did not possess, much less wear, any feminine clothing. i did not worry much whether women derived any pleasure from me, or indeed from any source- i just did not care. i felt pretty secure in my masculinity and the male view of things. Oh, i knew that there were certain effeminate tendencies within me but these had long ago been buried away securely and safely in the deepest layer of my psyche.
Then i came across the House of Sissify Web site, browsed through the material, drank in the words of Mistress Stewart and wham! since then i have been torn apart, turned inside out! Now i own frilly, pink feminine clothes and i have begun to wear panties under my exterior clothes. Now irresistably i find myself drawn to the femine needs section of the drug store as i try to figure out which sanitary napkins and other feminine necessities would be best for me. i have bought a Lady's razor and studied the various colours of lipstick on display. My mind is obsessed all day long, tormented by images of my sissification, my emasculation. At night i lie awake, twisting and turning, feverishly but futilely trying to forget the words, the images, the messages found in the Sissify site. They force themselves on me: i cannot escape from them. Mistress Stewart's words in particular haunt and torment me especially when She told one slut that the greatest part of her (the slut's) forced sexual debauchery with her Mistress' new lover was the fact that her Mistress could prepare her for it and then watch with a gloating smile while she (the slut) went through the debasement, the humiliation, the degradation of the situation. Mistress Stewart pointed out that while any pleasure that the slut might feel was irrelevant (only the Mistress' pleasure is of importance – and of enormous importance!) the fact that she did feel some pleasure was proof positive that she had become a pitiful, shameles slut. Now all i want in life is to be a slut and to arrange things so that my body and everything else about me exist simply for the pleasure of a Mistress.
From not caring about women's pleasure a few weeks ago i now think of nothing else and wonder how my contempible body could be made to work unceasingly for their pleasure. So here i am, now searching diligently for a Mistress in my local community so that i can offer myself to her as a total sissified slut. All this in three weeks! For this i am deeply grateful to Mistress Stewart and the staff at
Sissify. Without them i might never have begun this agonizing, humiliating slide into utter degeneracy that will end ( i hope) in destroying my masculine self-respect and turning me into a complete, shameless sissified slut.
On my knees, i thank You.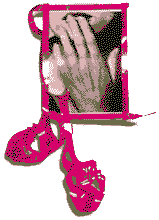 Mistresses,
Thank You so very much for your time and talent and creativity. You have made a wonderful place for little sissies like me. Perhaps if i am very good and work very hard i can become a devoted and delightful toy for my superior.
She insists that if i am to have "girlish impulses" She is going to take me in hand to make sure that i do it right. It his her vision that i will become her pretty, mincing, sexy, sissy-toy. This is wonderful and
frightening.
Should i do this? Should i give up what little manhood i have to become a maid and pet to my Superior and those she wishes to entertain with my sissified antics? How can i?
Shivering submissively in my nighty,
debbie
How can you not?

my Most Superior Mistresses,
i first visited Your site on Tuesday October 7th, if i recall correctly. i was having trouble sleeping and decided to get up and surf the Web. i left my Wife sound asleep beside me and went into the other bedroom/office where my computer is and closed the door behind me. As the computer warmed up, i too got ready, pulling out my secret stash of lingerie from beneath the guest bed. i first addressed by "clitty" by taking the cut-off foot section from a pair of pantyhose and placing it over my still limp penis and balls. i then took a rubber band, placed it over sissy-penis and behind my balls. Next, i pulled the rubber band and gave it a twist to secure the stocking foot and then wrapped the rubber band in a way that brought both my balls together on the top side of my sissy-penis. This had the natural effect of pushing my sissy-penis down between my legs. Next, trying hard to stay "calm", i pulled on a pair of crotchless black pantyhose and then a pair of ordinary pantyhose. As i pulled the second pair on i pushed my now growing sissy-penis back between my legs so that rubbing my "clitty" will stimulate my balls (especially with the nylon rubbing on nylon) without allowing access to my sissy-penis, my only way of preventing the night's fun from ending early. i finished off with a pair of black, nylon string panties and a black slip. Properly dressed, i was now ready to explore the more "feminine" side of the web.
i believe i came across your site via a search engine looking for the terms sissy and feminization. Needless to say, Your site was one of the first to appear on the list. i was immediately surprised by the name of your site, not only for its succinctness and candor but because i had never previously heard of it. Of course i quickly went to Your site.
Upon seeing Your warning page, i knew i was entering a truly special site. Your warnings, "strict behaviour modification for sissies" and "This site is for the feminization of all the sissy boys, panty wimps and mommas girls we know and love", made my sissy-clit grow even more, forcing its head further between my ass cheeks (i LOVE that feeling!!). i entered and took my first steps to being Your sissy slave.
i explored all of the "public" site, especially the "sissy of the month" (how envious i was for staci). Looking at her pictures made me wish i had a Mistress to serve in person. i tried not to touch myself but, being an untrained sissy, i could not help myself. Thank God for my preparations of my sissy-clit or i am sure, like another of your sissies wrote, i would have lost it right there. Instead i sat up a bit, pushed my sissy-clit further between my legs and sat down again resting on my sissy-clit. i was so horny, i wanted to reach down and jerk myself off but i resisted, instead just rubbing myself through my panties and pantyhose.
i decided to apply for enrollment (i didn't have a choice in retrospect, i HAD to get in). i applied for a hotmail address from the link on Your page (who would think a beautiful name like 'sissy michelle' had not been taken already?) and filled out the application. i took great care in the essay, hoping You might see fit enough to include it in Your favorite essays section, if i was so lucky. i sent off the application, wrote a check for the tuition and sealed in in an envelope to mail the next day (if not for my state of dress and fear of waking my Wife i probably would have run down to the corner and mailed then).
i cannot wait to visit Your site again and find out what You have in store for Your latest sissy. i write this at work unfortunately dressed in all male attire with a raging hard on from remembering last week's events. i will try to hold off until michelle can get dressed and visit your site again.
Your submissive, sissy, slave,
michelle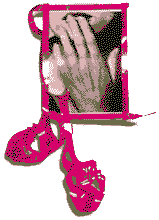 Your Sissify.Com is the greatest place i have ever found cruising the internet. It would be a great pleasure to serve a Mistress as her sissy. Someday, i hope to find that Mistress who understands where my place in life should be.
Thank You!
(curtsy)

Mistress,
i love dressing and acting like a girl as much as i can, but after i masturbate, i feel so dirty and cheap, and say i am going to stop doing this. However, i'm back the next day loving my femininity. How do i deal with these feelings?
Thank You,
i bow to You
sissy melissa
As for feeling cheap and dirty, the secret is to follow a rigid masturbation schedule. Figure it as your scheduled milking, and you'll feel as feminine as ever, every day.
Perhaps its time to wean your childish wanking down a bit more?