The House appreciates each and every one of your photo submissions!
How to submit your photos to the House:
To submit your photos, just go to our Contact page, and use the handy submission form provided. Be sure to keep your images under 2 megabytes each, and submit all form fields so we know who you are. It's important that We keep proper records! Keeping the Feds happy with proper record keeping: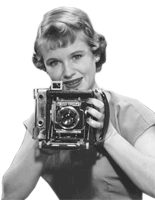 In compliance with the Federal Labeling and Record-Keeping Law (also known as 18 U.S.C. 2257), all models located within our domain were 18 years of age or older during the time of photography.
The custodian of records, which is listed below organized by producer, holds all models proof of age. All content and images are in full compliance with the requirements of 18 U.S.C. 2257 and associated regulations.

Custodian of Records

Madame Stewart
3300 NW 185th Ave #1016
Portland OR 97229
[email protected]