alexandra
| 01.22.2019 |
Reports - Beauty Secrets
Curtsy to Madame Stewart and all of the Superiors in the House and greetings to all of this sissy's sisters and girlfriends. Once again this girl must apologize in advance that she still lives the life of a secret sissy. As a result it is not practical for her to fully embrace the wonderful house teaching on "Sissy Nails" and include in her training the full wearing of painted finger and toe nails in public or even around her house.
Before sharing her experiences, however, this sissy want to explain that she has studied the assignment thoroughly. Based upon that study and her experiences with professional spa service, this sissy offers her report.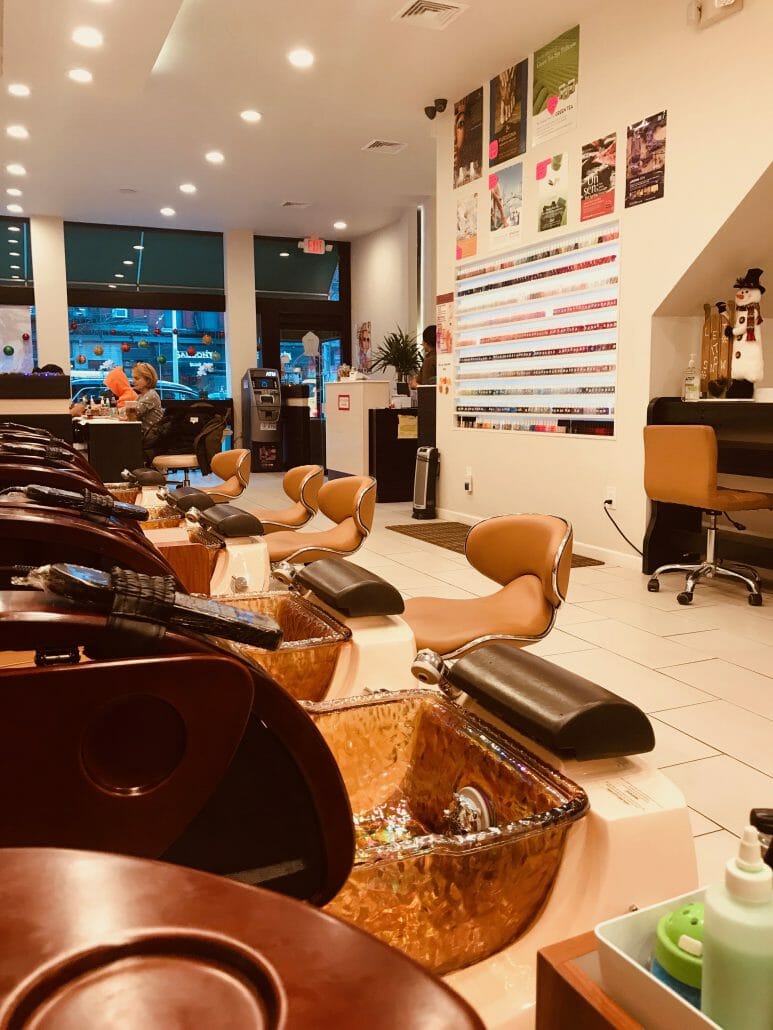 This sissy can share that she has for many years had regular manicures and pedicures as well as back waxing treatments at a local spa. Despite her secret sissy status she is welcomed by the lovely staff ladies at the spa as one of the girls and she truly feels like one of the girls. She started years ago with regular manicures and pedicures. Several years ago she began to get regular waxing done of her back since she simply cannot shave that hair by herself.
It was last week when Linda, this sissy's regular manicurist texted to remind her that it was time for her monthly treatment. As this girl headed to the spa she committed to documenting and sharing the experience with the House. Of course, she made sure that she was properly pantied and plugged before heading out. She also made a point of wearing a sporty outfit including a comfy sweater that could at least pass as androgynous for the visit.
When this sissy entered the spa she was greeted by Linda who took her bag and coat to hang. sissy knew from experience to go into the waxing room, remove her sweater and lay on the table. Linda came in and went right to work. First she sprinkled powder on this sissy's back and rubbed it in to prepare the skin. sissy next felt the sensation of hot wax spread on her lower back. The bittersweet feeling of pain and delight to be rid of a patch of unsightly hair followed. The conflicting feelings of intense pain and joy to be rid of the ugly hair continued for what seemed like a half hour. Finally, Linda left and returned with a hot towel to wipe down sissy's back followed by a quick massage.
sissy then put on her flip flops and made her way to the pedicure chair. Linda rolled up sissy's pants, clipped her nails and placed her feet in the warm bath. sissy sat back and turned on the massage function in her chair as Linda continued her work – cutting back sissy's cuticles, exfoliating her legs, sanding the callouses from sissy's feet and ending with a delightful leg and foot massage. The experience was so relaxing and refreshing. Because sissy is secret, she asked Linda to buff her toes rather than polish them which leaves them with a very shiny finish.
sissy them made her way to the pedicure station. she watched with a bit of sadness as her nails were trimmed but took comfort knowing that they would grow back before the next visit and that sissy could file and maintain them in the meantime. Linda professionally trimmed the nails and cuticles before massaging sissy's hands and forearms. She finished with a shiny buff of the sissy's fingers before retrieving sissy's coat and bag. As sissy felt left the spa she felt fully invigorated and was already looking forward to her return visit in a month. she imagines that one of these days she may be leaving with lovely red toes and a splendid French manicure – but for now the buff must do.
Finally sissy hopes that you have found this report to be of interest. Moreover, this sissy wishes to sincerely offer to serve any of her Superiors or sisters by giving them a full manicure and pedicure while she is fully dressed and on her knees. If she can serve, you know how to contact her and she will most happily come to you to pamper your hands a feet to the best of her feminine and subservient ability.