Summer is officially here and what a better time to celebrate than during the Summer Solstice – The days when the rays of the sun directly strike one of the two tropical latitude lines.
Whether you're a druid, raver, hippy, sun lover or eco sissy we hope you turned out to rejoice and feel the love. It's the perfect opportunity to dress the part by braiding your hair, draping a tie-dyed scarf around your neck and wearing a kaftan or dress made of cheese cloth.
As the party revellers look skyward and watch the sun come up, you can daintily clasp a flower, do your sissy hippy dance among the crowds and relish the feel of feminine flowing cloth against your beautifully soft, moisturised skin and the need to be submissive.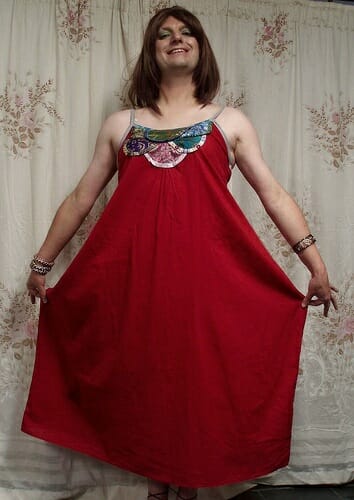 During these periods of celebration many of the revellers are so in awe (through drink or drugs) they may mistakenly see you as a glamourous free-loving hippy if you have followed our advice all year and transformed yourself into a vision of radiant beauty.
Just be careful that your don't inadvertently refer to your new found 'new-age' Mistress or Superior as a wizard or witch or they may take offence and cast a feminization spell upon you.
What would you then do if your sissy clit became a vagina and your chest blossomed into a pair of melon sized breasts, not just for the period of the solstice but permanently. Trapped in a beautiful ladies body – Now there's a thought! Celebration or commiseration? – Do let us know.