Many girls call the House home.
And for good reason! The House has become a decades old, established institution. A depository of more information on the subject of transgender fetish than anywhere!
A large community, with long lasting ties to each and every sister permeates the interactions between members. The "big sisters" take in their new brethren with a love and comradery that makes everyone feel like home. Here's just a sampling of some of the sweet gossip We have heard -
Our Magazine Reviews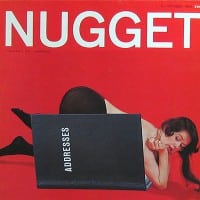 Are you a sissy-boy, panty-wimp or girlie man? This fun and informative site is dedicated to the feminization and behavior modification of all wannabe… Read more "Nugget Magazine"
When I first came across this site I thought it was really unique and exciting. Then I got to thinking, would people find this… Read more "PantyPlay Magazine"
"Sissify.com means "strict behaviour modification for sissies". Wonderfully, they relieve any guilt you may be feeling, by taking full responsibility for your feminization. There's… Read more "Leg Show Magazine"
linda
Love the site and the culture; all the sisters this sissy has met has made a difference in this sissy's demeanor and comportment – as well as confidence in overcoming those who try to force negative attitudes to this sissy being me.
tiffany
The House has been great, this sissy feels that this is a great community with very respectable Superiors and Staff who run our House. This sissy is very grateful. The House of Sissify has helped this sissy keep in mind what she is, and has given her a stable foundation on being the sissy that she was truly meant to be through training and a Great sissy community.
satin trudi
Before joining the House trudi connected with a wide variety of scammers intent on taking advantage of sissies desperate to find a partner for training and ownership. As a group we are expressing ourselves honestly to a world not yet ready to accept us. That's changing thanks to the House of Sissify.
erin
As a trans woman this site has helped so so much to enforce in me confidence in my own femininity. The Staff, especially Madame Stewart has been so integral in helping to shape that confidence and build it up. When this one started here i was very timid and afraid and unsure of who and what i really was. This one cannot thank The House enough for the confidence It has instilled in me!
sissy erica
It's helped me open up and chat with friends and talk with people that feel the same way I do
clémentine
Thank you very much for everything. The house allowed me to feel like a real woman and to accept my nature as a submissive girl and happy to be so
dizzy dana
Joining Sissify after transitioning is a thrill.
princess sugar
sissies, do you really know where this road will lead you? this sissy and h.er Mistress in the first several years, simply walled off certain aspects of this life. we simply declared they weren't for us, but 2014 hit and whoops! let's say, we both got overpowered and ultimately embraced and affirmed this full life. it's better. i wish everyone could experience the full measure early on. Thank you Sissify!
paula teevee
Thank you so much for accepting this pathetic sissy into your wonderful world. paula has only been under your wing a week but already feels she has improved as a sissy. She loves the Feminisation Erotica imagining that the wonderful sissies in the stories are her.
The training is just what this sissy required and she hopes that in time she will become enough of a sissy to attract a Mistress to use her as She deserves. Thank you so much.
Mr. M
I have come to greatly appreciate the training that You and your Staff have provided to these girls and believe that the House will provide her the best possible training to be the kind of sissy I would like to see her become.
joanne
Thank you to the Staff at Sissify and all of the girls here, especially those who are my friends.
Every morning i spend two hours dressed fully fem and looking for chat with respected friends on Sissify chat, before i have to return to my male world.
Thank you for the guidance and encouragement to everyone. Madame Stewart and Mistress Leah you are Iconic Women and i so would like to serve you in real life as part of my transformation.
Warmest wishes for happiness and completeness to all who are connected to Sissify.
melanie
It helps me to gather information to further educate me as sissy
princess jimmie
sissy jimmie gave a testimonial well over a year ago about how wonderful The House is. It has become so much more that the refuge sissy called it. The House has become a home for sissy. sissy loves making new friends and following and chatting with old friends like Ashley Anne, princess Jonna, princess donna. sissy loves to watch the progress of sissy Courtney and sissy Jennifer. sissy loves how all sisters rally round anyone having problems with who they are or family issues. The House is a Home because The Superiors and the sissies of The House have become a family to this sissy. That's why The House is sissy's home. Thank You Madame Stewart. jimmie
sissychrissy
Thank you for the accepting my sissy desires. We sweet sissy's need an outlet to accept who we really are and what we really need. Because of you, this sissy has surrendered to her true pleasure
sissy francine
The House of Sissify is utterly unique in its beguiling allure to every sissy who ever tried on a pair of panties, just as much as it is to sissy maids, slaves and princesses, advancing their way through trans-formative gender change. Intelligent, enticing and utterly erotic, The House is where sissies, prim, proper, horny or otherwise, can associate freely with their natural community, without fear of the winds of ridicule. Within skirts, whose modest veils leave only the flimsiest of obstacles to exposure, a stiff breeze can leave a girl feeling vulnerable. Within the House, a sissy can afford to relax, surrendering he.r wanton body to the wind. The wind may strengthen, foiling all efforts to cover he.r exposed pelvis. Within The House, the flight of a sissy's dress can invert he.r skirt without fear of embarrassment. For that alone, The House of Sissify is truly gratifying.
sissy courtney
This sissy absolutely loves it here! Thank you Superiors for providing the House for all us sissies to train to be completely obedient and devoted! This sissy is so much more girlie since when she started, and is looking forward to even more training!
pantieboyjamie
Thank You, House, for being there so that us closet "sissies" have an avenue to express ourselves. This service is invaluable to us sissies so that we may express our sexuality.
brandie love
This sissy wishes sh.e had found 'The House of Sissify' sooner. You provide a special haven for us sissies and, without You, no sissy would be able to truly complete he.r sissy journey. This sissy has only joined recently, but sh.e already feels part of a family. This sissy is learning all the values of being a sissy, something sh.e had no fully considered. Everyone here is so wonderful! So Glad for this sissy membership! xx
sissy michelle
This sissy wishes to thank her Superiors for providing the opportunity for learning. This sissy is so happy at being able to learn how to be a better sissy.Thank you for providing such great insight, and for allowing this sissy to participate.
chanel lacy
This sissy is so fortunate that Madame Stewart has allowed he.r the privilege of joining this fabulous site. Although a member of the House for a relatively short time, s.he has learned so much and is making progress toward becoming the best sissy s.he can possibly be, and one that will make Mistress proud. This sissy wholeheartedly recommends this site to any sissy who is truly interested in improving he.r femininity and servitude. It is a very magical place and this sissy looks forward to a long relationship with Madame Stewart, the other Mistresses of the House and all of he.r sissy sisters.
autumn reign
This is the greatest find to date. Thank you, Superiors.
chloedance
You All have my respect and appreciation for this little nook of the world.
This is truly a bastion of knowledge, empathy and love where it seems so lacking outside these 'walls'.
Having been through thick and thin with these travails, knowing there is solace and education here is at the very least reassuring. It warms a weary soul to understand that we gurls have a place to correspond, listen and grow in a structured but compassionate aura.
So thank You to the the Dominant, the developers, the gurls, and anyone else perhaps slighted by this oversight…
You All have my respect and appreciation for this little nook of the world.
stephanie kimberlie prince
The House of Sissify is absolutely the best sissy site on the web. This sissy has learned so much since joining. The advice and support are wonderful. s.he has learned how to love, honor, obey, and worship h.er Superiors and Mistresses and to treat Them with dignity and respect. s.he has learned how be a complete and dominated sissy. s.he is now 100% mentally a sissy for life. (Curtsy)
sissy fraenzi
This sissy is infinitely grateful that you have welcomed her into the House and given her a safe haven among like-minded people. Although she has only been here for a short time, she has made tremendous progress in her deep inner life.
alanaa
I just want to say i love this site. It's perfect for a sissy like me to learn to be better but also allows us sissies to chat and mingle with other sissies. This is a great way for us to learn from each other while all along being faithful to House and/or Mistress. This sissy thanks You so much for this opportunity.
megandelux
This sissy must confess that the House has changed and enlightened he.r life. Becoming a sissy is not a dream any more. It's reality. She just needs Your excellent guidance and work. Hard work that is rewarded not only with badges and helpful comments but every day when this sissy faces the mirror.
alanaa
The House sure feels like home, so glad to be a part of it all!
barbie
This sissy is finding this site to be more and more exciting, stimulating, enlightening and educational with each visit. This sissy is just discovering the value in contacting other members and discussing concerns and insights. This site is doing more to moving me into the submissive state of mind i long for. Thank you to all who participate!
lola
It has only been a week but what a week this site is awesome and the Staff is so wonderful to deal with i am an older sissy and sadly my wife could never know. that's sad because our life would be so much better with me serving her i do now she just doesn't why. I have been a sissy since childhood. I had step sisters and always wanted to be and feel like a women. This site gives me a chance to learn what a women feels and how she thinks, so far i have seen i have allot to learn i am a willing sissy if you help me. thank you so much
*forever yours*
lola
bobbiegirl
Joining The House has been the best thing ever for this sissy. It has been about a week since joining and already sissy feels a tremendous turnaround in the way she feels and acts. she most certainly feels more feminine, and is now more concious of her walking, sitting and standing in a feminine way, and even attitudes towards others, been more caring, and of course feeling more subservient to all Women, acknowledging their Superiority at all times. But sissy has always been submissive but here she can learn to be even more so for the pleasures of The House Mistresses or Masters. Yes The House is proving very helpful indeed, Thank You.
This sissy kneels and Thanks her Superiors for her first masturbating Schedule for today. That too was helpful, enlightening, and changing her into the sissy she should be. Thank You so much.
bobbiegirl
I have to say what a truly wonderful site this is. It has come like a warm comforting glow that has started to lift me out of a world of darkness. Many thanks to the wonderful Staff at The House of Sissify for showing me the true way. I look forward to my journey with Your guidance and control. Thank You so much.
jamie
This sissy has just finished he.r second month with House of Sissify! I am amazed at how friendly and helpful everyone has been to this new sissy! Jamie is on chat almost every day for an hour or so catching up with he.r sissy friends! S.he has joined four groups and has completed one assignment. There seems to be plenty of stories and information, and lots of other activities to pursue!
Jess
The House of Sissify has encouraged me to be the real me and experiment with all sorts of idea's. Before I started I would rarely dress up, now I can't go a day without wearing at least panties.
I would like to thank the Staff for their encouragement to become the best sissy that I can be.
sissy2plsu
This sissy is sooooooooooo glad to be in the community. she is learning so much and hopes to get much more training to be a better sissy slut, she loves to submit and please and talk with her sisters.
prisse
The House provides endless pleasure to everyone.
sally
It so comforting to be a member of this community, (you are all my sweet sisters) to know this sissy is not alone, in my exploration into what it is to be a sweet pathetic sissy, who's only desire is to serve her Mistress. Mistress encourages me to enter Sissify daily and report to Her what other sissy's are saying and doing and what lessons her pathetic sissy Sally learned for the day. Sissy sally humbly thanks Sissify and the incredible Staff of Sissify for this site and for your guidance now and in the future.
síne
The House is there like a beacon in the darkness.  You have done, and are doing, so much for the community and this sissy is very grateful.
jennifer
This site is so cool. All of the lovely photos are inspirational to this sissy's development. The personal stories help this sissy to believe that anything is possible.
bonnie
Thank you again for everything that you do. You may never know how important you are to the members of this site.
jimmie
sissy jimmie wishes to humbly say thank You for sissify.com. This site has become sissy's refuge. sissy can be free here. sissy can find sisters here. sissy loves he.r sissify site. sissy visits the House every day. the house has become sissy's home. Thank You.
sissy cindy
i have only been a member for a few short days and have found myself wondering why i hadnt joined much earlier. Truth is i was very scared and worried to face my sissy desires. Now i find those fears were totally silly and the House of Sissify is where i belong. i have learned so much in just a few short hours inside the House of Sissify. Please pardon this sissy for babbling on – i just feel so giddy and girlish lately – all thanks to the House of Sissify.
sissy krissy
i think this is the best site on the internet and it is an invaluable resource for all sissys. it is an honor to support this site.
trish
Thank You all so much for providing such a lovely home and training ground for sissies. Please allow me to help in any way You deem appropriate. This sissy looks forward to many hours of training under Your guidance. The experience of exploring this site brought home to me just how badly i need to devote my life to becoming a more perfect sissy maid.
sissyslut
I just wanted to thank you for having such a wonderful service. I have been looking for years to find someone to help me make this transformation. Again, let me say thank you.
sondra
It is now almost three months since my Wife and i have begun reading your site, and it has made a radical difference in Her approach to my feminization. She has decided, much to my humiliation, that i must be much more public about my training. i don't know where my trip toward femininity will end, but i do know that since becoming a member of the House of Sissify things have happened much faster than i would have liked. my feelings aside, i have been instructed to thank you for being the inspiration my Wife needed to really take complete control of our marriage and of my transformation into Her girlie man
christine
This worthless little sissy-slut-wannabe is dropping You a note to let You know what a fine job i believe You are doing with Sissify.com. i had already mentioned to Mistress Jennifer how much i enjoyed the Site and Your continued strong upkeep and implementation of it. She thought that i should let You know directly.
i have been a closet cross dresser for years, and in the last several years my proclivites to being a femmed sub have come to a "head" as it were. i have seen many a site online devoted to such things, but let me tell Your Regalness, that Sissify.com outstrips them all.
To begin with, the Graphic design of the Site is excellent. The many pics that are used as headmasts are enjoyable and add a wonderful spin to each section. But what blows the graphics design away is the incredible content.
i enjoy every section more and more. Princess on Parade is excellent in how it gives me something to compare my own progress too. i will also shamefully admit getting a little excited by some of the images and text displayed there for worthless wannabes like me to view.
The monthly Behavior Modification Assignments are a stroke of genius. They present all of the necessary, need to know info that we Sissys Need to know in a great manor. They are always helpful, exciting, and well written and presented. i only wish i was able to complete more of them. As time goes by i am sure i will.
The wonderful picture galleries and message board further round out a Site that lets me know that i am not alone in how i feel. Truly, Sissify.com is a great place.
Once again, this worthless slut is just letting You know how much i (and i am sure other) sissies appreciate Your wonderful lessons. i would be honored to perform any function you might require of me, and hope to do so for You someday.
a sissy slave
i can not tell you how much i am enjoying your sissify site. Seeking to be trained as a sissy slave is my greatest adventure. Thank you so much for being out there for little panty slaves such as myself.
sissy slave domonique
i am so happy to have found your site, my Master sent me here. i am looking forward to becoming the perfect sissy slave, trained for the pleasure of others. Your site has given me real hope of achieving this goal!
sissy slut rhonda
Thanks for the chat room You have provided for us sissies. The help from my sisters has been wonderful.
jamie
Thank You for accepting my application and allowing me the privilege of entering the interior of Your site. It has indeed had a profound effect on my psyche. i view myself as transgendered, and i have been progressing along the path of the Feminine for several years. i hope someday to begin hormone therapy, electrolysis etc. though i am not yet financially able to do so. I am always on the lookout for information or ideas that can help guide me along. i have encountered many sites on the web that had some relevance, but I can truly say that none has been as powerful or effective as Yours. It struck a chord in me immediately……….. There is much more i could say, Mistress, in praise of Your site, but I fear i may already be imposing upon Your valuable time with this lengthy reply. Suffice it to conclude that Your mixture of sex, science, spiritual and psychological insight, practical advice, humor and genuine caring is like nothing i have encountered anywhwere else.. i hope You will find me worthy in the future to remain a member of this wonderful world.
susette
…and i must say that Madame Stewart is right, even in a distance of 3000 km, She made it possible to make me impotent.
kelli ann
my Wife has ordered me to write You again and tell You how much She enjoys Your site and the ideas it has given Her. She says She never realized how nice it would be to have a sissy maid/slut like me to serve Her and Thanks You for your wonderful service. Yesterday She brought over Her best friend and showed Her the site while i was required to serve them drinks and dinner. it was so humiliating.
tami
i would just like to thank all the wonderful Women who have created this site. This little sissy has found a place to feel pretty, safe and secure. i look forward to learning more and more about becoming a Woman.
sissy maid sally
What a beautiful web site, with so many contacts and active chat going on. My frilly lacy panties always get very moist under my maids uniform!
frankie
I would like to thank you for a great web site. When I first found it, well it was like receiving a gift. I wish you had been around when I was younger.
danielle
may i request permission to speak freely from the heart? upon finishing chapter one of "Girlfriends" by Vicky Tern……oh, my, God…Mistress, i just don't know what to say. oh my God, this really is home! God in heaven i'm going to cry. how do i ever thank you? this is just…this is just incredible! looks like another one of your girls just made it home back to you. : )
flygirl
This site is SOOOOO cool. Very well done & intelligent. Great graphics & a great staff. I even met someone & we are going to get together soon thanks to the International Sissy Network
a happy pansy
Just wanted to thank you for allowing the pansies and sissies of this world to serve such beautiful and domineering women as yourselves–i only wish i could get my wife to do this but her idea of kinky lifestyle or alternative lifestyle is for her to be on top when having sex— i just wanted to let you know that you are appreciated greatly— thank you
ishmael
WOW I have to say,.. That although I do not participate in this particular lifestyle,.. (being far too dominant in set in my ways to desire such an experience) I feel you deserve enormous kudos on the design and layout of your site. It is slick but not excessively so,.. your asthetic in genral is non-threatening, almost clinical and perfectly feminine.
It is truly a lovely set of pages and the layout is clean and easy to explore. Well Done,.. if I were a sissy boy or in need of aid in training one this would definately be where I would turn, and I shall definately recommend it to all those in my life I think may benefit from it.
sissychelle
This sissy is with You now for off and on 3-4 years and slowly but surely she gets Your program and discovers her true nature. In the beginning she was just a sissy on occasion and at "certain" times. But now she goes to Your site every night. This sissy is looking forward every day to log on to The House. It does feel like home now.
And she is almost always satisfied with being a sissy and only has contact over email on occasion with another sissy. She used to be so frustrated when she had to follow orders from Women at the office. She felt her masculinity was threatend. How funny.. . After having now internalized her sissieness she relishes the orders from her female Superiors.
She totally likes to please them and is thrilled when the Superior Women have a good word for her. Since this sissy goes almost every night to Your site, she is more and more accustomed to feeling less then a Women and less then a real Man. She does understand that she can not compare herself with Women and real Man, since she is a sissy.
But she has now pride in her sissieness and feels truly comfortable with the thought of being a sissy for the rest of her life, never again have a relationship not based on Dominance of the Female or Dominant Male. Its sad sometimes for her but it's better to realize ones nature. She can not satisfy a Women as a real Man can, physically as well as mentally she is only suited for serving and obeying order form her Superiors. This sissy wants to express her gratitude to You and just let You know how successful Your program is for this sissy
kara denise
i wish to offer my thanks for your website. It has helped me start down the road toward being the girl i know i was meant to be. Please know how much i appreciate all that your service does for your girls.
Pat
…I would also like to add, that i am gaining quite a bit of information from your site, and thank you for a well constructed web site that is very informational, and is providing quite a bit of insight into the gender identity issue. I am sure that i will be able to use the information that I glean from interacting with the people, and articles presented in my future endeavours, as i plan to specialize in gender indentity problems. Thanks, and please keep up the good work.
justina
Once again I would like to deeply thank all the Staff of Sissify for just being there for me and others like me. As I am more or less confined to my house (physical problems), and this service is one of my few fantasy escape vehicles from an otherwise very boring and drab lifestyle. Getting feMail is one of the highpoints of my day. You continue to have my heartfelt gratefulness and admiration.
siri
Once again I would like to say how honored i am to participate with the House. it is and remains the coolest, most smoothly moving and most together website I have ever encountered in my EXTENSIVE cruising on the www.
freddie
Thank you so much for providing us with your wonderful website! I was feeling so lost and lonely, until I discovered you. I am so eager to learn more about your happy community. In the mean time, I promise to be a good girl.
cindysilk
Thank you so much for your wonderful Sissify.com. i have been enjoying it for some time now. i especially enjoy the little stories that follow each day in the wanking schedule…… my collection of panties is growing day by day. Thank you again for such an interesting web site. It is encouraging to know that there are many out there with similar interests!
veronica
thank You soooo much for helping to save this silly girls life. this sissy has never joined anything in her entire life be it a club or a group or even a clique that she hasn't had her sissy ass thrown out of inside a month or less but somehow this place quiets my soul and helps me feel its ok to love. this girl loves the House of Sissify.
patty jane
This submissive sissy congratulates you on this fabulous website. s.he admits that at first i was wary and looking to see where it was another rip-off – as most of us are used to. However, your fantastic – with all due respect- and now i wish i had signed up for a year. i feel as if i found the home that i have always been looking for. s.he now feels as if s.he is finally on the right track. Thank you all sooo much
maggie
You have an excellent site. It is the most professional adult site I have visited. Most sites come off sort of sleazy (pardon the pun) because they promise something they don't really deliver. Your whole system seems honest and straight forward. Thank-you
diana
It was really great to know this site. i have obviously missed a lot not getting onto this site before. your suggestions will definitely make this slut a better maid and keep her Mistress happy and satisfied forever. this whore's Mistress has ordered to thank you personally and asked to follow your instructions and suggestions strictly.
julia
The unworthy apprentice sissy writing this has written You many times asking for help. You have always made he.r life better. The House has been the very foundation of he.r life. Thank You again for Your efforts.*curtsey*.
gwenn
I hope that I am not an intrusion to say that you have created a terrific website. I just wanted to express my admiration for you. You must receive lots of e-mails like this so I will trouble you no longer. Thank you Madame Stewart for being you.
sissy robyn
Sissify.Com is alive! i can feel the pulse of your heart and the heart of the Staff every time i log on. The passion that You and the Staff put into this program seems incredible to me. i can feel the compassion, warmth and empathy that is project to all of the sissies that participate. i don't know how You do it, but sissy robyn is very impressed with what You do.
robyn
This sissy just wanted You to know that although s.he has never been involved in an educational experience so personal, this is exactly what s.he needs. You and your Staff must be geniuses. When s.he stumbled into the Sissify site and then started getting involved, s.he could not believe how complete and encompassing the lacework of the web that you've been able to weave. You have trapped this little robyn fly.
Todd
I wanted to thank you for the insight into TransGendered Persons. As a Psych student doing a thesis on Gender Issues In Counseling your information helped to clarify and reify my own position with regard to gender identification psychology. I wish you the best of luck in future endeavors and continued success.
rosemary anne
I'm one of your loving, grateful sissies…..You have given me the gift of knowing I'm not alone.
stacey
This sissy doesn't know what sh.e would do without The House to come to. This sissy has been so much happier after sh.e joined and has met a lot of sissy sisters that sh.e can relate to and confide in. That is not to speak of the excellent guidance that The House Staff and Mistresses have outlined for all of the sissies here. Thank You so much for creating and building this Benevolent House for he.r to come to. This sissy will forever be in Your debt and always willing to serve and please in any way.
sissy maureen
The House of Sissify is the best site that this sissy has found. she has spent hours in it just reading and learning. This sissy humbly thanks all the Sissify Staff
sean
I have found more relevant info on this site than the rest of the web put together.
bree ann
This sissy has been so happy since finding The House of Sissify, it was a pleasure to be able to be able to give back a little after receiving so much. Truly without all of the hard work and love You put into this special haven, this sissy would not be such a happy and balanced person. And from what this sissy has seen in h.er short time in the House, there are plenty of others who also owe their happiness to You. Thank You once again for Your wonderful gift and for creating so a wonderful Home on the web.
enrietta
i would like to take a minute of your time to thank you for your Sissify web site. Closet queens like myself have a real meeting place for information, meeting other sissies and accurate information as it pertains to sissydom. This sissy has begun the journey because this website has made it possible.
heather-louise
Having just managed to get up the courage to join your website, it is already clear that this sissy should have done so a long time ago, already you have made he.r wonder why s.he was so nervous.
With so much useful information it was hard to decide where to begin. And then it became obvious – the best place to start was to thank you for providing such a lovely resource and making the path to happiness so pleasant and relaxed….
missy messy maso
Just in passing – your site is an absolute inspiration, a joy to giggle through. The endless parade of those 1950's tucked and bobbed pink-petticoated good-little-housewife cartoons is both mood-lifting, delightfully nostalgic in a delightfully non-serious way, and strangely gratifying even beyond that. It was truly a stroke of genius to build your site around witty, girlishly erotic icons and fonts that so powerfully evoke the culture that most of us sissies were raised in, or at least think of with great fondness. Behind the effortless light touch in your work lies someone of brilliant insight and creativity.
In the Boring World, where trousers are still affected, I'm in the biz of website design and dev – on an enterprise Oracle-type scale. All day long I'm forced to wade my way though utter codgwallop, and pretend to clients that I'm engaged by their clueless e-commerce. How I wish I could nominate your site for the big industry awards. Each time I land there the instant kerb appeal and giggly shock of the home page seems to switch on an unputdownable turn-the-page motor, and once I again I'm lost for the next twenty minutes (ahem – yeah right . . .), chuckling again at the same stuff I laughed at yesterday.
The only criticism I have is that by your efforts you make it hard. Yes, that's right, hard. Hard for me to look at a client without smirking, when he/she asks me to compliment their pedestrian pages. So don't be surprised if one of these days you see one of your pink ladies play hookey – only to be found skipping gaily across . . . oh maybe the CNN home page. Although none will admit it, there will be many people browsing – Spandex-sporting sluts all – who will know instantly where she has sallied from . . .
hayley
A short note of thanks for providing a complete community for sissies, a place of refuge and resource from the harsh world, and the House *genuinely* seems to hold sissy's interests at heart: no exhorbitant joining fees = loyalty for life, rather than just a *one_off* sting! Your efforts deserve long term success –
gina laVaLampe
It seems the House of Sissify has loosened the ground up beneath me and im descending, in free fall, accelerating by the vast gravitational attraction of Femininity.
michaela
i just wanted to drop a line to say that Your web-site, "The House Of Sissify" is an artistic masterpiece (mistress-piece?) . .. it is alluring, entrancing, enchanting,exotic, exhilarating, breathtaking, mystifying, and sanctifying.
Every page opens ones mind, heart and soul to new and endless vistas of reality/imagination. . . nothing one imagines or fantasizes is impossible in "The House Of Sissify". — one can become "the ultimate feminie image/ocon" first in ones own mental artistry informed and guided by Your erudie web-site . . . and then in actualized realization according the the "mold" You provide on Your web-pages.
And for those who are simple connoisseurs and voyeurs, You provide a feast for the eyes . . . eye candly extraordinaire! . . .
"The House Of Sissify" makes a major Major MAJOR contibution to beauty in our world. . . and the world needs more beauty (there is enough "ugly" to deal with in the news we hear and watch about hate and violence) . . . the pleasant and calming effect of seeing Your "Princesses" on parade on Your web is quite a counter to that . . a most positive gift to the world. . . and so i thank You, at "The House Of Sissify" and i thank the "girls" who appear on Your pages and display and exhibit their enchanting charms for all to see! . . .they deserve our thanks and our gratitude . . .and our adoration and worship! :)"
virginia
i would like to thank you for the information and amusement Youve given me. This really is a mind teasing site. informative, educative, seductive and fun at the same time.
Mistress Monique
I instructed my sissy, amandacecilia, to join your wonderful site a few days ago after I did a brief perusal here myself, with instructions that she show me anything she felt especially useful or insightful here.
Needless to say, the site has since become a springboard for quite a bit of conversation between us to the point where I have decided to join Myself. What a fabulous resource!
cynthia
i just wanted to express my gratitude for accepting me in Your sissy training and hope i can learn how to be a better sissy for my Wife.