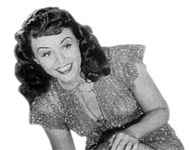 The Kind and Benevolent Staff of Sissify.Com has reviewed you submission(s) to the House. After careful and exhaustive examination of your photos, attitude and submission,we have found you worthy of Our highest honor (?). Nothing to take lightly, becoming a House princess requires that extra effort, that extra bit of girlish behaviour to strike Our eye. It's an important responsibility as well, for you now represent the House, and set an example to all the new girls that need that "sissified sister" they will find in you.


princess amanda lorrie
aline
amanda rose
reena
rachelle
philippa
daphene
leslie
and so many more!
evaline
Cute and perky!
pascale
Bondage slut!
audrey
Come clean with audrey!
nancy rose
Glamour! Fashion!
becky
With her Mistress!
sharon lace
With legs clear up to there!
gina
This cutie's got the Look!
amy
Now sluttier than ever!
delia
Come on into the kitchen with delia!
carol
Pretty. Poised. Polite… and Perky!
amber nicole

Would you like to be the House featured princess? Submit to the Staff the following information:

Report / Review of your performance

your Vital Statistics

Photographs
depicting your sissification and feminization

A short description, as to why you have been a good sissy, slut, slave or pantywimp for your Mistress

ravishing rachel
jennifer slut
breann
lisa lipps
emmeline

and so many more past princesses spanning 17 years of publication!