It's a big world out there for the sissy, and We know you would like someone to make your decisions and answer tough questions for you, and We're happy to.
This sissy needs and desires to be feminized and trained to be the best sissy s.he can be. The problem is that this sissy has purged many times and wasted sooo much money. But this sissy always comes back to he.r pretty lingerie, make-up, shoes, and clothes. This sissy re-purchases plugs and dildos to practice he.r skills with the hope of someday satisfying a real man, Master, or Mistress. Is gets so very confusing! This sissy was wondering if The House of Sissify has a support system that can help this sissy accept itself so s.he can finally get past the purging and become the sissy s.he was meant to be. Thank you.
Love and Kisses
sissy jennifer
---
Oh My Goddess honey, Do We have a support system? A resounding
yes
! If there was ever anything the House provided to assist Our girls - it is exactly that. We know how this vacillation can create purges and bouts of denial! They can be painful, and set you on a terrible ride. Money? That's the least of it. How about the bad feelings, the guilt, the shame - the lack of congruency, the lack of acceptance of ones true nature? It's ok to be a "convertible". There's nothing to ever renounce, other than the renouncing! By accepting yourself, keeping yourself a part of the community - you can keep your girlishness alive (even if hindered by duty as your other role). That's why some of Our members have been with Us for 20 years….. so they have a grounded place they can rely on. They rely on their sisters, the Staff and the House and can check in and remember who they truly are. xo
M
Your sissy humbly asks to have a better understanding of what the "Placement services for qualified applicants" means for the yearly tuition option?
Love and Kisses
victoria
---
Thanks for asking honey. Our girls that follow
Our Training Program
, excel at their studies, and show excellent character by their
community
engagement - We are willing to assist and/or provide references for placement with a loving Superior. We only do this with Our high commitment girls. Perhaps it can be you too?
M
Dear Mistress:
I have fantasized my whole life to be a girl. I want to wear lingerie under all my clothes to work, and I want to take bubble baths too. I'll even paint my nails with clear if someone required it of me. I love to feel my cock against the panties that I wear now.
I am alone Mistress, and need assistance to be truly feminine. Can the Staff at Sissify show me the way?
Submissively
E.L.
---
Yes, E.L., we are here to help wannabe sissies just like you. This is the
House of Feminization
, isn't it now darling? Follow our series of
Behavior Modification Assignments
, and submit photos and
progress reports
to the Staff at Sissify. After review of your
submissions
, and if your report is posted before your peers... you then advance to the next
Assignment
and receive a badge proving knowledge of this Training.
At the end of the Training, you will see yourself become the sissy of your dreams.
By becoming an
Inside sissy
, you too can start your course of Feminization. You will be introduced to
Mistress's
as well as your
sisters
, from "men in panties", to "shemales"; to all places in between. Submit for
Enrollment
today, and We will review your application promptly. Upon approval we will grant you access to thousands of sissy 
photos
and
feminization stories
, as well and give you recommendations for your own
course of sissification
. xo
M
Dear Mistresses and Staff at Sissify:
This lowly sissy slut would like to know if there is anyway to make the unsightly bulge in my panties smaller and more pleasing to my Mistress.
She has shown Her displeasure a number of times and i do so want to please Her. Also is it proper for a slave such as myself to apply nipple clamps or should they be presented to Mistress for Her to put on the slave. Your advice would be greatly appreciated. Thank you
Your humble servant
sissy slut cheryl
---
Dear sissy slut cheryl, Those unsightly bulges.... let's talk about appropriately
tucking your business.
And what an appropriate letter to have placed in this forum, as a
Behavior Modification Assignment
is entitled
"Tucking Your Business"
. All of your questions will be answered there darling. As for your second question. Nipple clamps should ONLY be applied/administered by your Mistress dear. The fun part of the clamping exercise is the application of them.... after a while, as I am sure that you realize (
sissy's never pull one over on Madame Stewart!
) they lose effectiveness after being applied. I personally continue tightening the thumbscrews at least once an hour. xo
M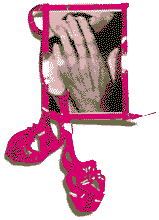 Madame,
This sissy was a good panty slave last night. She cleaned the kitchen and the bathroom in just under two hours. This sissy shaved and wore pink panties.
Unfortunately, i am unable to control myself while working in panties. My Mistress always makes sure that i lick out my panties upon removal. Thank you for motivating me to do the proper housework. May i touch myself now?
slave frankie
---
slave frankie, Let's see... We do still have close to a month till your Mistress returns don't we? We do want to make sure that you have great anticipation for Her return and must be, shall we say, "
carrying quite a load
". But... it is yet 3 weeks away, isn't it darling? I must assume that you haven't touched yourself until My approval has been given... and 2 days have passed since you completed your housework duties. Okay dear.... go and get yourself some nice lotion, something that smells appropriate for a sissy slave like yourself...
(baby lotion would be appropro)
and place 3 drops onto our sissy cock. One on the base of the shaft, one in the middle, and one on the head. Twitching yet, hmmm? Then... after applying the drops of lotion to your penis.... you may stroke.. with one (1) finger, mind you..... 11 times up and down the full length of Our member. Count each stroke as one, princess.
Then stop.
Do let Me know how Our cock feels after this, won't you dear? xo
M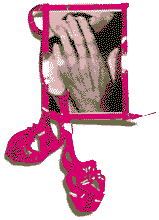 Dear Staff:
i have a question. Who assigns the Training Assignments and essays to be done? Does one have to have a Mistress to be able to participate in this lessons of learning?

This sissy appreciates Your time and Your direction

Your devoted sissy
marsha
---
The House includes girls of many levels, lifestyles, wants and needs. Many participate in the
Training Assignments
under House rule
(they have no Mistress)
, while many just stand by the sidelines and wish, hope and dream. Just as a school has curriculum being enforced as the intent of its
membership
and
tuition
, the House is no exception. Princess points are gained by submission of quality
Assignment Reports
, etiquette to the
Superiors
, 
Community
interaction, support of your sisters and  - all leading yourself to the ultimate training level...
Princess
As Always
Madame Stewart
House of Sissify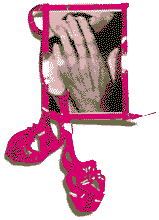 Dear Ms Stewart,
This sissy humbly asks for a minute or two of your time for a question. As she was reading thru the Shaving Assignment she was looking how others prepared their reports and saw that others were talking about tucking so she went and read the requirements for that Assignment.
It brought to her mind the question of whether chastity devices were allowed or forbidden. This sissy has no Mistress or Master so she considers herself under House control and feels compeled to follow what the House recommends.
Thank you again for your time.
cricket
---
Thank you so much for checking in on this question cricket. As you know, the
House of Sissify
has been online for 20 years. I have been a lifestyle Dominant for 27 – and transitioned before that. I guess you could say I have seen a lot of scenes, and transitioned a lot of girls. This wave in chastity devices is new, and has Me a little bit concerned. When We built the House, We wanted Our girls to explore their
sexuality
freely – but being clitty centric is a
nasty male habit
. We want Our girls to learn how to
sissygasm
with only
anal submission
– as the prostate gives you your orgasm.
Truly.
Most girls don't even know that!.
There is no need for this childish wanking, and every good bottom knows this.
Thank the Goddess it's Our duty to teach and spread the word!
Devices that remove your girlish essence by not being able to tuck properly are
punishment devices
that are required by a Dominant in a scene, because you FAILED this simple request of
controlling your masturbation
.
Not self imposed grandiosity like they seem being used for.
It appears that online these days many Dominants love to put their girls in chastity devices; but how are they truly managing them? How do you get a
girlish
tuck
in your panties with a big device attached to the clitty? Somehow, the porn sites and all the "bitches with whips" (the non-lifestyle Dommes who are in it for $) have found a way to place focus on your sexual urges and release, and make $ for holding keys.
That's not what We do at the House.
The intention is to make you more
girlish
!
We are a recognized Training Institution after all!
If We're asking you to not think about your clitty, and you put a device on it to cheat your willpower … isn't it the opposite of Our intention? Looks like a clitty crown to us
(especially the fancy ones that girls are proud of showing off)
and reminds Us of all your misplaced attention focused on something so pathetic, instead of engaging in your studies to be a good sissy. So Chastity thru Schedule is your duty, and it's all about Will and We're gonna build some.
(And not that guy William, but the work it takes to meet your schedule!)
I hope We can change the world with this message of chastity, and wean some wankers in the process. xo
M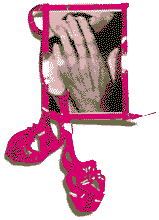 Curtsies to the Superiors at The House.
This aspiring sissy is wondering if s*he may be allowed to know more about a few of the new badges that s*he is so eager to earn. The two badges this panty slave desperately hopes he*r Superiors will allow he*r to know more about are: Commitment and Chastity. This panty slave thanks he*r Superiors, and eagerly but patiently wait for Their response.
---
Let's discuss your feminization honey.